After a long pause I got bitten by the PC builder bug again, this time it was a fanless one. Here is what I ordered today: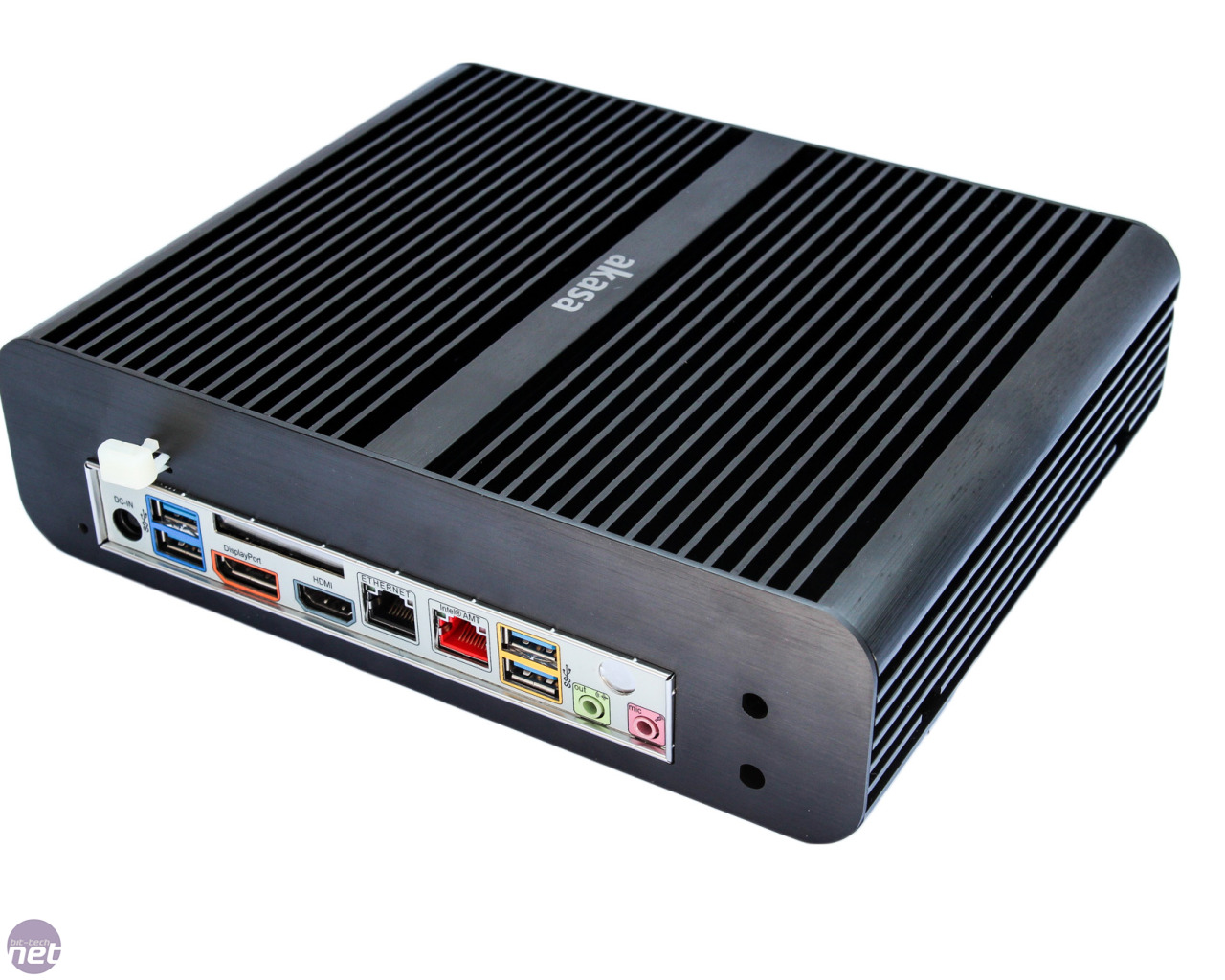 ECS H87H3-TI — this is an LGA1150 (=Haswell-compatible) motherboard in Thin mini-ITX form factor. Being based on H87 chipset it does allow tweaking CPU clock multiplier. The price is $110 + $12 shipping.
Core i5 4670K quad-core Haswell processor, an unlocked one, which I am going to underclock, more on that later. Got this at my local Microcenter for mere $199 + $12 tax.
Akasa Euler fanless Thin mini-ITX case, $135
Crucial 16GB (2 x 8GB) DDR3 1600 SO-DIMM, $113
Samsung 840 Pro SSD 256GB, $207 + $8 shipping
The total comes up to about $800.
So, what's the point? Why is this cool? This, children, is a desktop-grade PC with no moving parts! Not even the customary CPU fan. How is this possible? The case itself is made of aluminium and acts as a giant heatsink! Of course, I will have to underclock the processor to never exceed about 55 watt of heat output, which is why I got the K version.
Here is how it works: because all Thin mini-ITX boards have CPU in the same place, the case is designed to take advantage of this, by having a heatsink bolted right to the upper lid, touching the board in the exact spot the CPU is at. We only need to apply some thermal paste and voila, 100% passive cooling:
Of course, this lacks a real videocard and a DVD reader, so not exactly a gamer's machine, but should be just perfect for my humble coding needs, like running three Visual Studios at once. Perhaps I can even try and sell it on Ebay for profit? Hmm…